8th Annual San Felipe Blues and Arts Fiesta
The 8th edition of the annual San Felipe Blues and Arts Fiesta will be held March 28th - 29th, 2014. Just as in 2013, the festival will be held at the Pavilion in El Dorado Ranch, San Felipe, Baja. The Pavilion is of course located in a world class facility with the beautiful Sea of Cortez as backdrop.
In the past, although the event was billed a a 2 day event, the second day of the show was lighter on music. For 2014, this will change - both days (March 28th and 29th) have solid performances lined up.
This is always a fun event for the entire family, so start planning to visit San Felipe to experience the best of blues and art.
Proceeds from the festival go towards supporting local San Felipe charities which help with everthing from homeless shelters, to medical procedures, etc.
Address: KM 176 San Felipe-Mexicali Highway 5, San Felipe
Start date: 03-28-2014
End date: 03-29-2014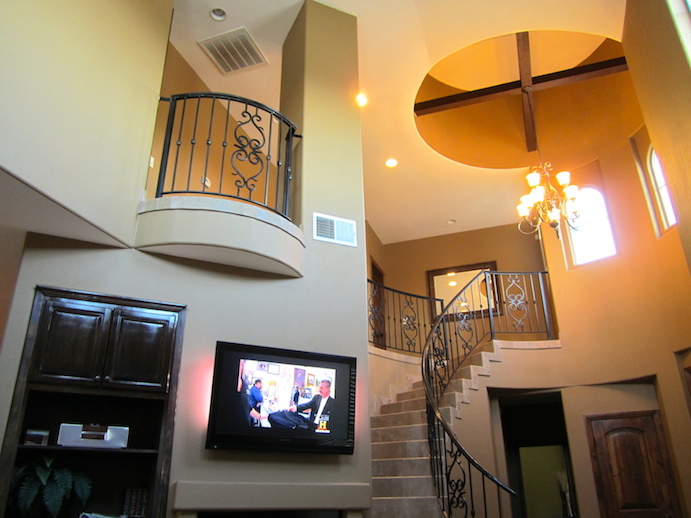 House ID: Villa 73-4
Ocean Front Rental Home in El Dorado Ranch Sleeps 8. Our beautiful Sea of Cortez oceanfront community is well-known for its amenities. Serene beach, 18 hole golf course, tennis courts, pickle courts, swimming pools, restaurants and lots more. Central air-conditioned, this jewel of a home features 3 bedrooms and sleeps 8. The master bedroom and one guest room is located on the upper level. Each with a private bath. The Lower level has a very modern, and fully stocked kitchen. Dining has ....
more->
Location: San Felipe, Baja California, Mexico
Bedrooms: 3 | Bathrooms: 3.5 | Sleeps: 8
Regular Rates: $150/nt
~ Weekend Rate: $200/nt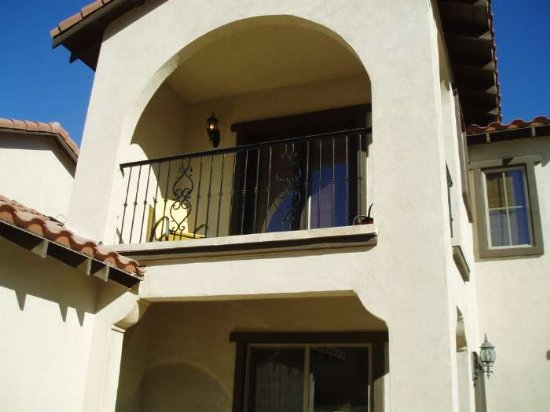 House ID: Villa 57-4
New Decor and Upscale Amenities Follow the spiraling staircase to the 2nd floor of this dual living home and you will find two bedrooms. The first bedroom is the guest room. Between a full-size bed and two twins, this bedroom sleeps 4 guests and has a full bathroom. The second bedroom on the upper floor is the Master Bedroom with a king bed and casual balcony seating. For master bedroom occupants, there is plenty of storage including a walk-in closet with hangers. His and her sink, glass s ....
more->
Location: San Felipe, Baja California, Mexico
Bedrooms: 3 | Bathrooms: 3.5 | Sleeps: 8
Regular Rates: $140/nt
~ Weekend Rate: $180/nt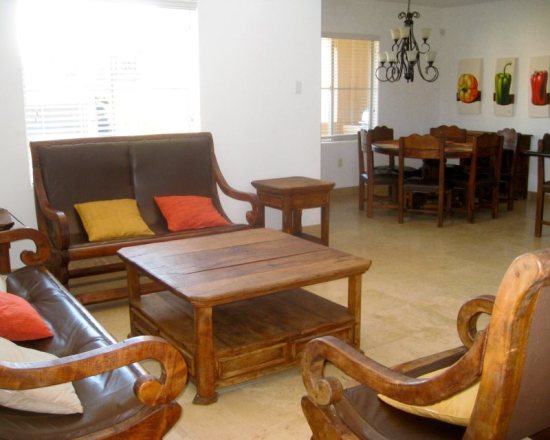 House ID: Villa 69-4
Paradise 3-bedroom Rental Home Sleeps 6 This rental's intoxicating combination of luxury and modernity is promising many enchanting evenings for all who have an opportunity to stay here. There is an outside patio with an in-build BBQ grill and seating for all. Everyone can meet up poolside for coffee and breakfast and occasional live music. Other entertainments in walk distance include the private beach, tennis courts, 18-hole golf course and lots more. To reserve any of our San ....
more->
Location: San Felipe, Baja California, Mexico
Bedrooms: 3 | Bathrooms: 3.5 | Sleeps: 6
Regular Rates: $140/nt
~ Weekend Rate: $170/nt